Aviation Fuelling Equipment - Products: Training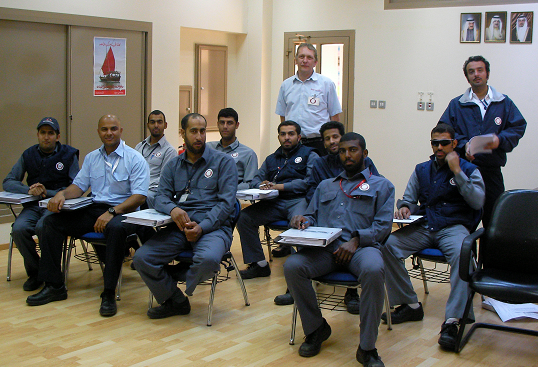 Fluid Transfer currently offers various services from either the UK or Asia (Singapore) technical service engineers.
Recent training for operational staff (Refuellers) and planned maintenance best practice have been conducted for customers such as The Royal Thai Navy, Petronas maintenance Malaysia, Ukraine Airports, Brazilian Navy, CHIPs Singapore and KAS Korea.
Our senior trainers have a total of over 60 years combined experience within the aviation sector and can offer a vast array of knowledge and experience.
Training and courses are designed in conjunction with the local operator and typically follow the format below:
Identification of objectives for operator or planned maintenance training, measures of successful training delivery such as: KPI's for Cost, Time, Incident, in-service etc.
Typical course content, for example best refuelling practice according to company procedure and JIG guidelines,
· Safe operation of refuelling equipment.
· Understanding the functionality and operation of key refuelling components.
· Common faults and diagnosis
· Fuel testing, Millipore, VCFS, use of Shell water detector tablets etc.
· Regular maintenance regimes, daily, weekly monthly etc
· Refueller and Dispenser Familarisation Training.
· Refueller and Dispenser Safe Operational Training.
· Refueller and Dispenser Vehicle Fleet maintenance Training.
· Refueller and Dispenser Commissioning.
· Refueller and Dispenser Health and Safety
Training Methodology will normally consist of both classroom (theory) and practical (on-vehicle) session
Theory (Classroom) Session Example:
The aim is to have an open but challenging environment for imparting basic theoretical topics. The trainer will show typical refuelling schematics and engineering drawings in bite sized sections such as primary and secondary circuit. They will discuss how each key component functions the required safety settings and how to ensure safe and efficient fuel delivery. Training will be re-enforced by visual aids, written hand-outs and simple periodic tests to ensure knowledge retention.
Practical (Hands-On) Session:
Usually in conjunction with appropriate refuelling vehicle, the objective is to ensure that trainees are able to identify and understand the use of key components, recognise indictors of common defects and appropriate remedial actions for the purpose of achieving speedy diagnosis, repairs and vehicle recovery.
Testing:
During the training, periodic testing encourage's team work and attention during the module, however the trainee's test results can be shared with the customer to help understand individual's strength and weakness.
Fluid Transfer Technical Services have recently been employed in the following Countries:
| | | |
| --- | --- | --- |
| • Australia | • Hong Kong | • Russia |
| • Bahrain | • India | • Saudi Arabia |
| • Belgium | • Indonesia | • Singapore |
| • Bangladesh | • Iran | • South Africa |
| • Brazil | • Ireland | • South Korea |
| • Brunei | • Japan | • Sri Lanka |
| • Burma | • Kazakhstan | • Tanzania |
| • Caribbean | • Kenya | • Tahiti |
| • China | • Kuwait | • Thailand |
| • Fiji | • Malaysia | • Trinidad & Tobago |
| • France | • Mozambique | • Turkey |
| • Gambia | • Oman | • Ukraine |
| • Ghana | • Pakistan | • United Arab Emirates |
| • Greece | • Philippines | • USA |
| • Guam | • Portugal | • United Kingdom |
| • Guinea | • Qatar | |
Please contact us on +44(0) 1453 833 381 or email a member of our product support team on support@fluid-transfer.co.uk for further details or to discuss your requirements further.
Fluid Transfer International
Nailsworth Mills Estate
Avening Road
Nailsworth
Gloucestershire
GL6 0BS

Company Number 3658293
Registered in England

Tel: + 44 (0) 1453 833 381 - Fax: + 44(0) 1453 833 529


Sales & Enquiries: sales@fluid-transfer.co.uk
Product Support Team: support@fluid-transfer.co.uk

Subscribe to our Mailing List: